My Mom sent over a bunch of really cool trims...several have found there way onto the block already...
Here's the quilt block as of Monday: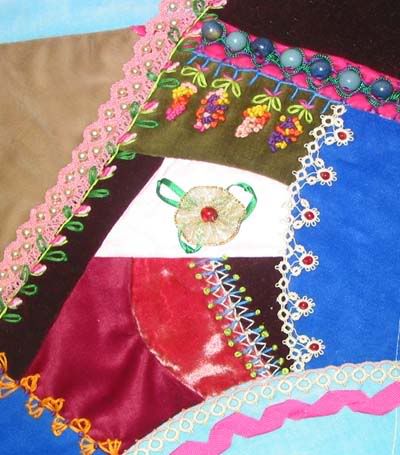 Detail of first day's treatment -its way to close together, but its staying that way! And some of the cool picot tatted laces: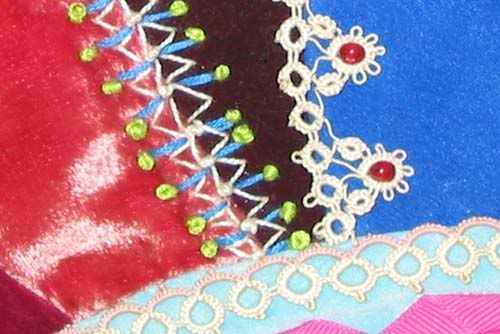 Detail of day five's treatment: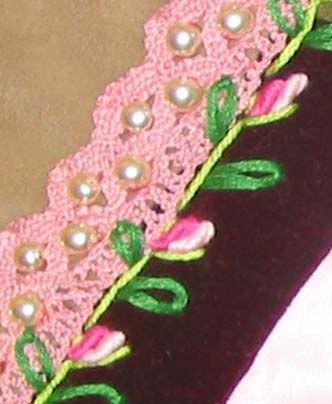 Detail of day four's treatment: the lacing drove me crazy until I saw the picture on sharon b's site - that cleared it all up!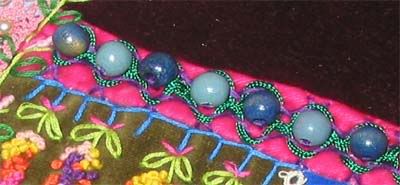 Detail of Picot Tatted Lace- this may get the second half of day three's treatments:

Detail of gold mesh flower (the background actually is a light pink) - Idea came from
Annie's Crazy World
, who is doing a 100 Days of CQ Details too! I'm not sure I like the green leaves, may take them off and try something else. They are my first attempt at embroidering with ribbon...kinda wonky :
Detail of half of day three's treatments: