Here is my latest crazy quilt block. I decided to embellish the first block that I made as an experiment to see if I could do
curved foundation piecing
per the instructions Allison has on her site.
Here is the bare block:
Here it is after embellishing: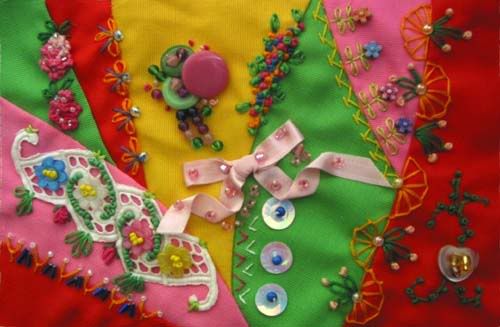 I am almost caught up with the 100 days details except for the ones that have the silk ribbon embroidery. Since I lack silk ribbon or anything comparable, I have to do those details on another block! My wisteria with the caston stitches ended up more like mutant raspberries (like
Allison's
!) mostly because I also did not have any lavender floss...I did get some so I will probably try to do that detail over...I like my mutant raspberries though!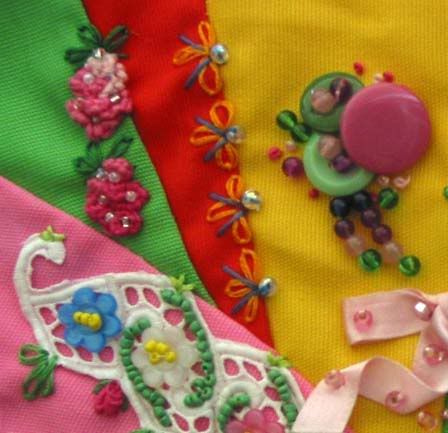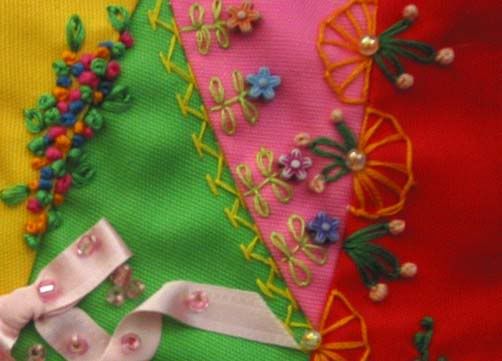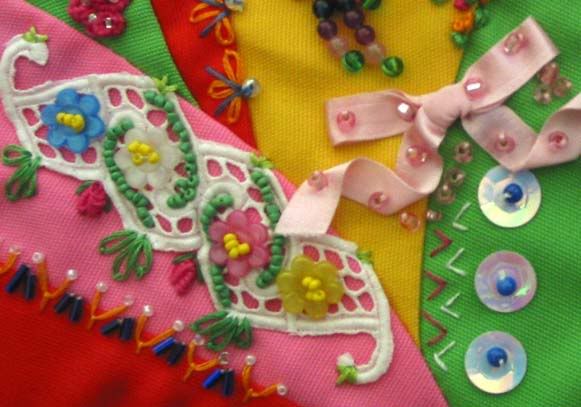 Now...I just have to figure out what to do with it - I have lots more of the fabrics, so I could make more blocks...or I could finish it off...its not dreadfully big - about 6" by 4". Any suggestions?