My Still Life: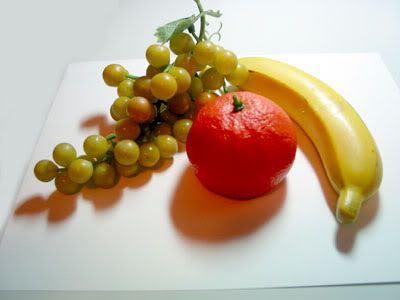 Here are my blind contour studies of the still life:
First pass with no peeking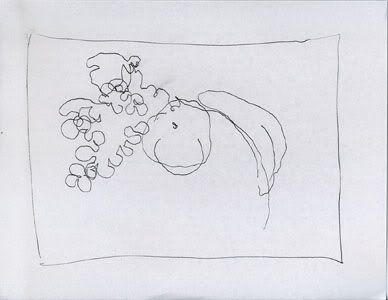 Second pass with some peeking
Third pass looking at still life but not at the page
I still have to do the exercises for contour cutting and contour stitching. I did get a bunch of fabrics out of my stash and only have to get a few for the color wheel - mostly the grays - I found I had a very nice medium gray, but the inbetween ones are not quite there. I may try to dye the grays with the Tsukeniko inks if I cannot find them at the store on the way home tomorrow. I did find a few in the printed side, but need a couple more there too.