Progress as of Thursday: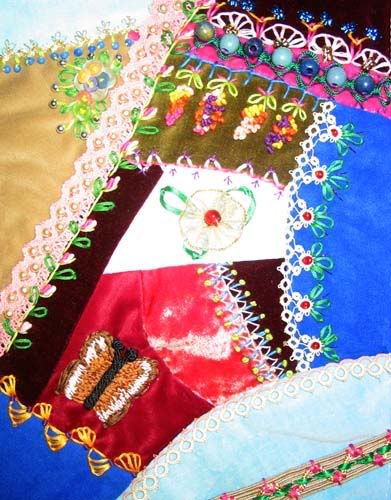 Redid the fans from day two...Wasn't happy with the originals...I know I did them wrong. Thankfully
Debra
did some really detailed pictures on her blog that showed exactly how to do them...and I finally 'got it'. Much happier with them now. Frog-stitching on velvet is something you want to avoid if possible. The velvet does not want to give up on the thread!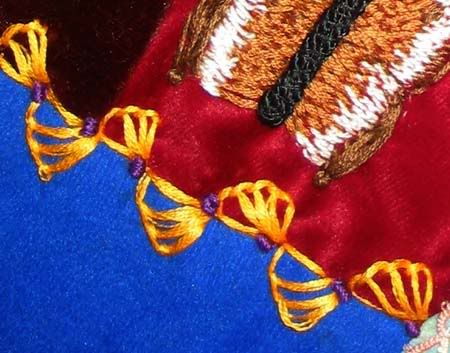 Day nine's treatment. I did not have any flowery looking braid so I made do with this gold flat braid: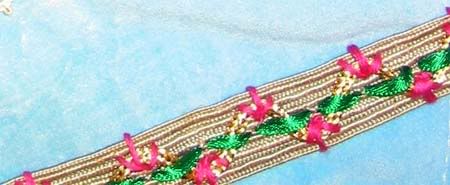 Day ten's treatment. I am running out of two sided seams to do treatments on, so I did all of it on one side...a bit crowded, but I think it works ok. I have one two sided seam left but its too near the fans to do these half wagon wheels - its the same stitch: